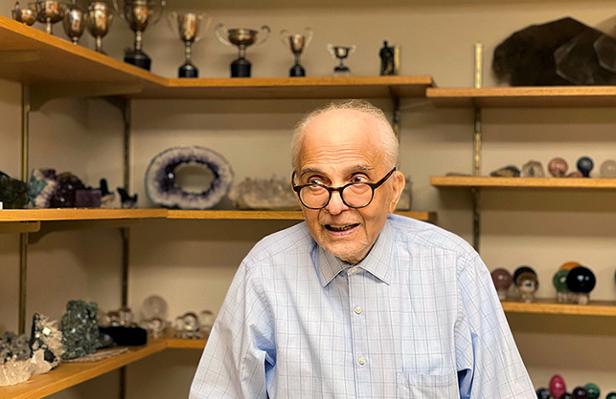 Dr. Anant Ramdas:
A courageous pursuit of science propelled a life-long passion for physics
Story by Cheryl Pierce
Published March 01, 2022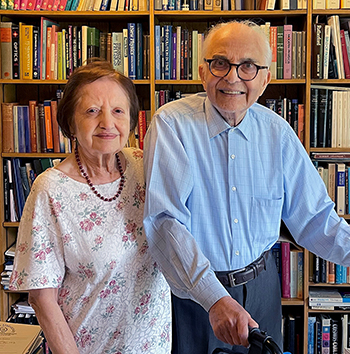 Soon after obtaining his PhD in 1956 from the Raman Research Institute in Bangalore, India, a newly titled Dr. Anant Ramdas had some decisions to make.  He had just finished his studies under the tutelage of Nobel Laureate Professor C. V. Raman.  And although this alone was an amazing accomplishment, in many ways, young Anant's life as a physicist was only just beginning.  The world was at his feet, he need only decide which direction to take.
While contemplating his career, he came across an article by Professor H. Y. Fan of Purdue University.  West Lafayette, Indiana seemed a world away from India, but the science these two shared was a magnetic force that pulled Anant toward a major move: America. 
The article written by Prof. Fan was titled, "Solid State Spectroscopy" and it captured Anant's interest.  He then corresponded with both Fan and Professor Karl Lark-Horovitz, the then department head of the Physics Department known for attracting amazing scientific talent to Purdue University.  He was soon hired by Lark-Horovitz as a Research Associate and became a Professor in 1960.  This wasn't the only life altering change happening in Anant's life at the time.  It would be impossible to discuss Anant's accomplishments without including his partner throughout life, Mrs. Vasanti Ramdas.
"I am very grateful to my wife because she was with me throughout and helped me the whole time," says Anant.
 At the time Anant had applied and been accepted to Purdue, the families of Anant and Vasanti were discussing a much different life altering decision: marriage.  Their families knew of one another because the families were originally from the same small town in India.
 "In 1955, his family came to visit mine in Dehra Dun," says Vasanti.  "My father was in England at the time for work training.  So, my mother, I, and my five-year-old brother went to meet Anant's family. His father, mother, and grandmother came to visit and, of course, him.  This was the first time I saw him and the first time he saw me.  I had just finished high school.  The custom in India is usually an arranged marriage.  After they left, they corresponded that this nice young man and this nice young lady should get together.  I was agreeable and he was agreeable.  That was in about May or June and were married in September.  And then about a month later, we left for the United States."
Taking a trip from India to the United States is a jet-plane ride these days, but back then, it was an epic adventure. The couple first had to fly to London on a propeller plane which meant halting at various places, which included Cairo, Beirut, Lebanon, Paris, and then London.  They spent a week sightseeing in London and then boarded a cargo ship.  Cargo ships weren't set up for travel, they were set up for cargo delivery.  This part of their journey took 14 days.  It made stops at ports in France and in Portugal.  It didn't have typical sleeping quarters so the couple slept in separate rooms beside one another. 
"We had never taken a plane or a ship," says Anant.  "And it was a cargo ship! I had never experienced sea sickness before and throughout this trip, I was seasick. Once I was on terra firma, I was ok."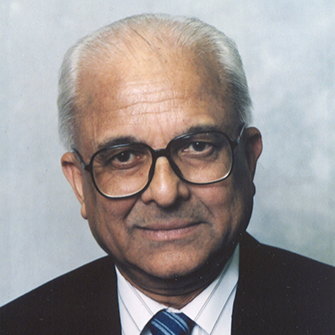 They had made it.  Once they got off the cargo ship, a train ride brought them to West Lafayette.  His passionate pursuit of physics brought them to a small home in a small city in rural Indiana.  It is believed that Anant is the first Indian professor at Purdue University.  Anant was fluent in five languages and both he and Vasanti knew English which helped them fit into this new life much easier.  Anant was also an avid tennis player which allowed him to make friends on the court and helped ease him into this new life.  The couple met routinely with a group of Indian students at the Union.  They shared tips and ideas, like how to bring the flavors they loved from home to this rural American area.
In his years at Purdue, he held the positions of Research Associate, Assistant Professor, Associate Professor, then Full Professor and eventually was honored with the title of Lark-Horovitz Distinguished Professor.  He guided 35 students to get their PhDs and has a copy of each of their theses in a treasured spot on his illustrious and impeccable book shelves. 
When discussing why he came to Purdue, he said, "I was working with Professor Raman and he gave absolutely top-quality education.  He had also taught my father.  Professor Raman didn't have high level resolution spectrometry in his lab, an instrument which we've got here at Purdue.  I wanted to have access to that kind of instrument."
When talking to Anant, it is difficult to get him to speak about his own scientific pursuits, of which there are many, because he energetically longs to hear and tell about the academic pursuits of his students and colleagues. He shows complete joy when learning about a discovery or accomplishment by a colleague. But Anant's achievements list is too long to contain in just one article. He was honored as Fellow by multiple groups.  He made significant contributions to the study of spectroscopy.  His work has been cited boundlessly throughout decades.  He was also the director of the Materials Research Lab which was a major National Science Foundation (NSF) funded lab at Purdue University. 
His colleague and current Edward M. Purcell Distinguished Professor of Physics and Astronomy, Dr. David Nolte, has high praise for Anant's work.
 "The thing about Anant's data is that it's the most beautiful data in the world, because when you look at it, you cannot see any noise," says Nolte. "When you are an experimental physicist, it's always about signal to noise ratios.  He has impeccable spectra. Once of the most impressive things to me was when he was able to do ESR by doing infrared spectroscopy.  To me that's miraculous.  The signal to noise ratio must be astronomical to do that."
Lunches within the department were customary and are spoken of as legendary.  Groups of professors would meet at the Union or Stone Hall for lunch and discuss all the abundant discoveries of their day and this ignited a passion for obtaining the next pursuit.  For instance, Anant currently holds the record for the hardest known material- the 13C diamond and he credits his drive for this early discovery from friendly competition with his peers.
"Physics is an exciting science," says Ramdas.  "When you read the biographies of great physicists, you can experience the same excitement that they felt when they made their discoveries."
Throughout Anant's career in physics, the teachings of Professor Raman always stuck with him.  He was impressed with how Professor Raman encouraged his students and Anant was equally encouraging his own students throughout the years.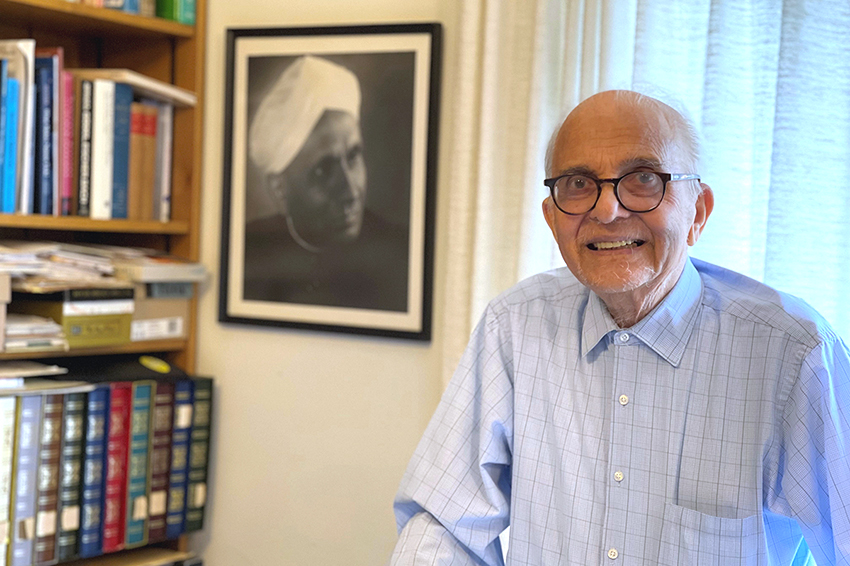 "Professor Raman was remarkable," says Anant. "As soon as he learned a student had discovered something new, he would tell them it must be published.  We worked together on several papers. I had new ideas which I took to him and he encouraged me.  He never stamped down anything I suggested.  He was like this with all of his students.  He started a community of students who were the same age and we encouraged one another.  And we all were successful.  The same thing happened when I became a teacher.  I encouraged people."
This respect is the inspiration for Anant to create the Raman Prize and the Ramdas Award in the department from which he retired.  The Ramdas Award recognizes an exceptional senior undergraduate student who has completed a unique research project.  The Raman Prize, created as an honor to Professor Raman, recognizes a recent alumni or PhD student for his or her outstanding dissertation.  These awards are given annually and bring as much joy to the Ramdas family as it does to the students who are awarded the prizes. 
"I enjoyed teaching students at all levels," says Anant.  "With these prizes, I wanted to encourage these students."