PRIME Lab Facility Tours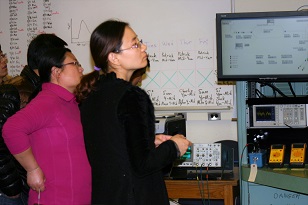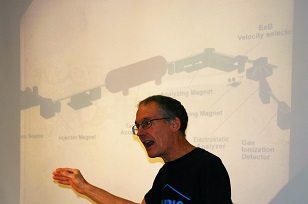 Standard Tour of PRIME Lab:
Control Room
Ionsource
Accelerator
Target Room
Gas Handling & Storage Area
The Standard Tour takes approximately 1 hour and 15 minutes and is open to groups with a minimum of 10 and a maximum of 20 people. Each tour starts with a pre-tour lecture on what Rare Long-lived Radio Isotopes are and the science we apply to measure them.
Additional Tours for small groups (By Special Arrangement Only)
Bio-Medical Sample Preporation Lab
Rock Crushing Lab
Rock Processing Lab
Insitu Carbon Lab
Chemistry Labs (Non-Physics Building)
The special small group tours may require prior safty training and or PPE (personal protective equipment).
Unfortunately, due to the COVID-19 pandemic, we are suspending tours until further notice. Once masking is no longer required in research spaces, we will resume tours.
Thank you for your understanding.