Remembering Jorge H. Rodriguez (1958-2023)
2023-10-16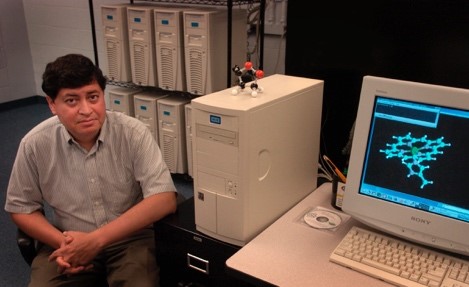 Jorge Hernan Rodriguez Paula was born in the city of Riobamba, Ecuador on November 17th, 1958 and passed away in Lafayette, IN, USA on May 12th, 2023 at the age of 64.
He studied in the San Gabriel Jesuit College showing an early talent for Mathematics and Physics. In his last year of High School he moved to Wisconsin where he finished his studies and then to the University of Syracuse where he obtained a Bachelor's degree in Physics in 1982. 
In 1984 he started a Laboratory in Ecuador's Atomic Energy Commission, thus becoming the head of the Secondary Standards Radiation Dosimetry Lab. In 1985, he travel to Vienna as Scientific Adviser of the Ecuadorian Diplomatic Delegation to the International Atomic Energy Agency (IAEA). He later decided to return to the United States to continue his studies at the prestigious University of Illinois at Urbana-Champaign where he obtained a M.S. degree in 1992 and a Ph.D. in 1995. After postdocs in Berkeley and LNBL he became a faculty member at Purdue in 2001.
In 2004 he was awarded an NSF Career Award to understand the electronic structure and magnetic properties of certain proteins with important biological functions. In 2008 he visited China as an invited professor of the Institute of Physics of the Chinese Academy of Sciences.
Even after receiving cancer treatment that left him in poor health condition he kept working on his research that, in the last years was supported by DTRA to study the resistance of certain bacteria to Ionizing & UV Radiation. He also studied the coronavirus during and after the pandemic.
He was very attached to his family, his four siblings and his mother Luzmila Paula-Moreno. Unfortunately, his father passed away when Jorge was just one and a half years old.
He enjoyed classical music, played the piano and practiced ballroom dancing participating in competitions.
In 2018 he was diagnosed with cancer that progressively made his life more difficult. In his latest year, when things became at times unbearable, he found stoic strength in his deep catholic faith and his work. His only regret was that he was not going to be able to visit his family home again. 
After passing, his mortal remains were transported by his sisters Cecilia and Lilian back to Quito, Ecuador where he was buried on May 26th, 2023. May he rest in peace and may his legacy be to inspire every young scientist in the world with strength in the face of adversity.
Last Updated: Oct 16, 2023 9:19 AM