Dr. Jukka Vayrynen joins the faculty of the Department of Physics and Astronomy at Purdue University
2020-08-14
Writer(s): Cheryl Pierce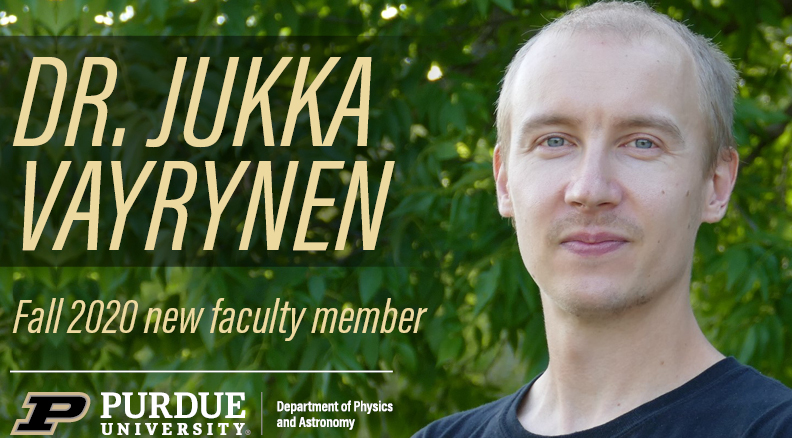 The Department of Physics and Astronomy at Purdue University welcomes Dr. Jukka Vayrynen as a new faculty member for the Fall 2020 semester.   Vayrynen comes to the Purdue campus at West Lafayette from a post-doc researcher position at the Microsoft quantum group in Santa Barbara, California.
Vayrynen is interested in solving theoretical physics problems related to developing future quantum devices, with a particular focus on condensed matter physics approaches to quantum information science. 
When he isn't busy solving the mysteries of physics, he enjoys fishing and has been enjoying the local fishing areas in the Greater Lafayette area.  He is also a private pilot.
"Although it's been too many years since the last time I was in the left seat," says Vayrynen "perhaps I'll get current again here at Purdue!"
Vayrynen received his PhD from Yale University after doing his undergraduate studies in Finland (BSc University of Oulu, MSc University of Helsinki).  The Department of Physics and Astronomy is excited that Vayrynen will be teaching the next generation of Boilermakers.
Last Updated: Aug 14, 2020 12:10 PM