Undergraduate Branden Burns earns award for research poster at TECHCON conference
2014-09-18
Physics major Branden Burns spent his summer as a SRC STARnet undergraduate Intern Scholar at the University of Illinois at Urbana-Champaign working with Professor John Rogers on carbon nanotubes.  As part of this experience he was one of four Purdue undergraduates invited to participate in the 16th annual TECHCON conference, sponsored by the Semiconductor Research Corporation and held September 7-9 in Austin, Texas.  TECHCON invited 250 undergraduate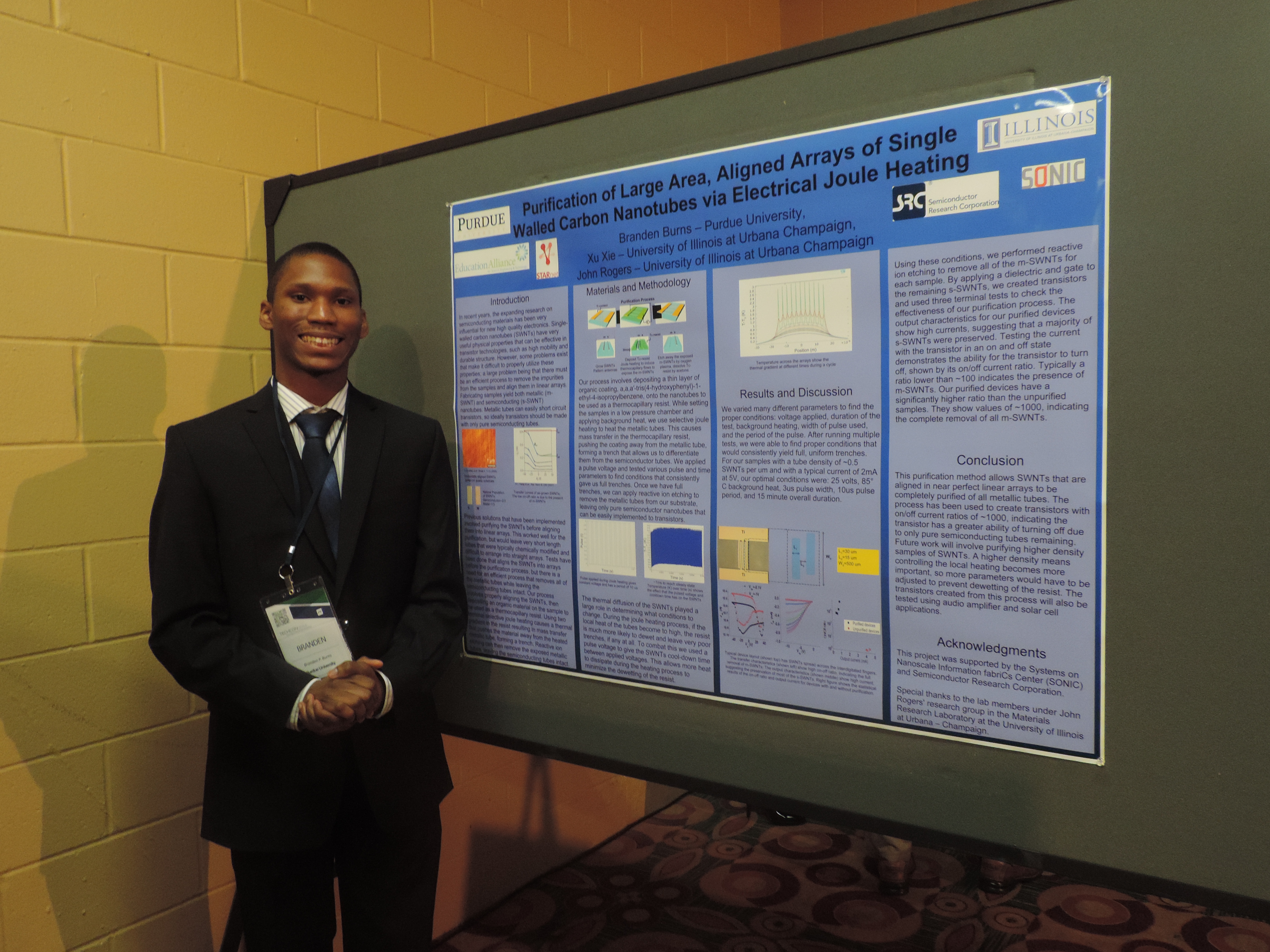 and graduate students to present their research this year. 
"TECHCON brings together the brightest minds in microelectronics research to exchange news about the progress of new materials and processes created by SRC's network of more than 100 of the top engineering universities," said SRC President Larry Sumney. "Students and industry leaders discuss basic research at TECHCON that is intended to accelerate advancements for both private and public entities."
At the conference, students presented papers as well as participated in a poster session.  Industry experts from SRC, Intel, and Texas Instruments judged each session and recognized the best undergraduate posters with awards. 
Branden won third place for his research poster on "Purification of Large Area, Aligned Arrays of Single Walled Carbon Nanotubes via Electrical Joule Heating."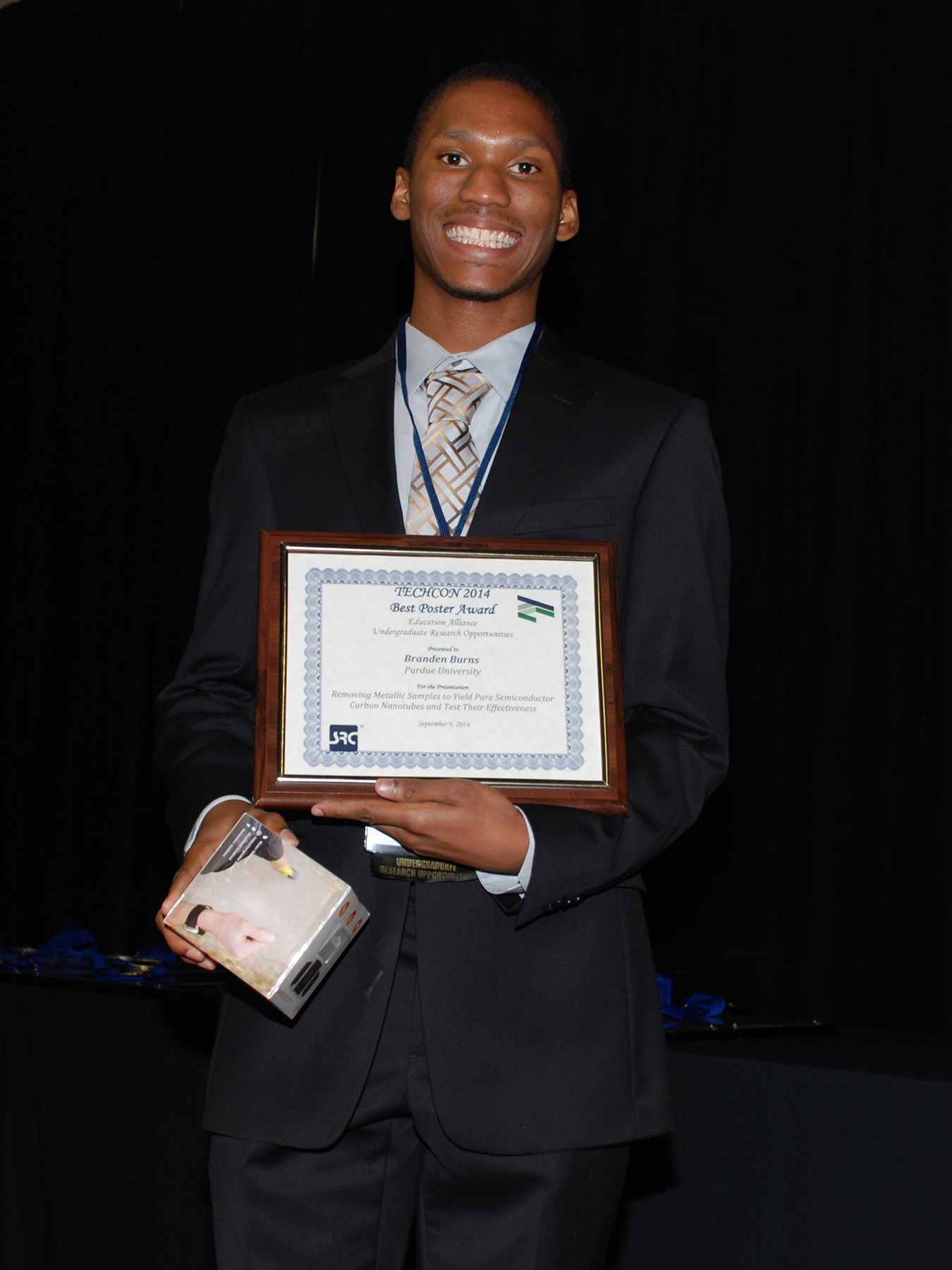 Sources: MaryLisabeth Rich, SRC, MaryLisabeth.Rich@src.org
Vicki Leavitt, Purdue University, vleavitt@purdue.edu
Last Updated: May 4, 2016 4:28 PM