Demos: 8A-11 Maltese Cross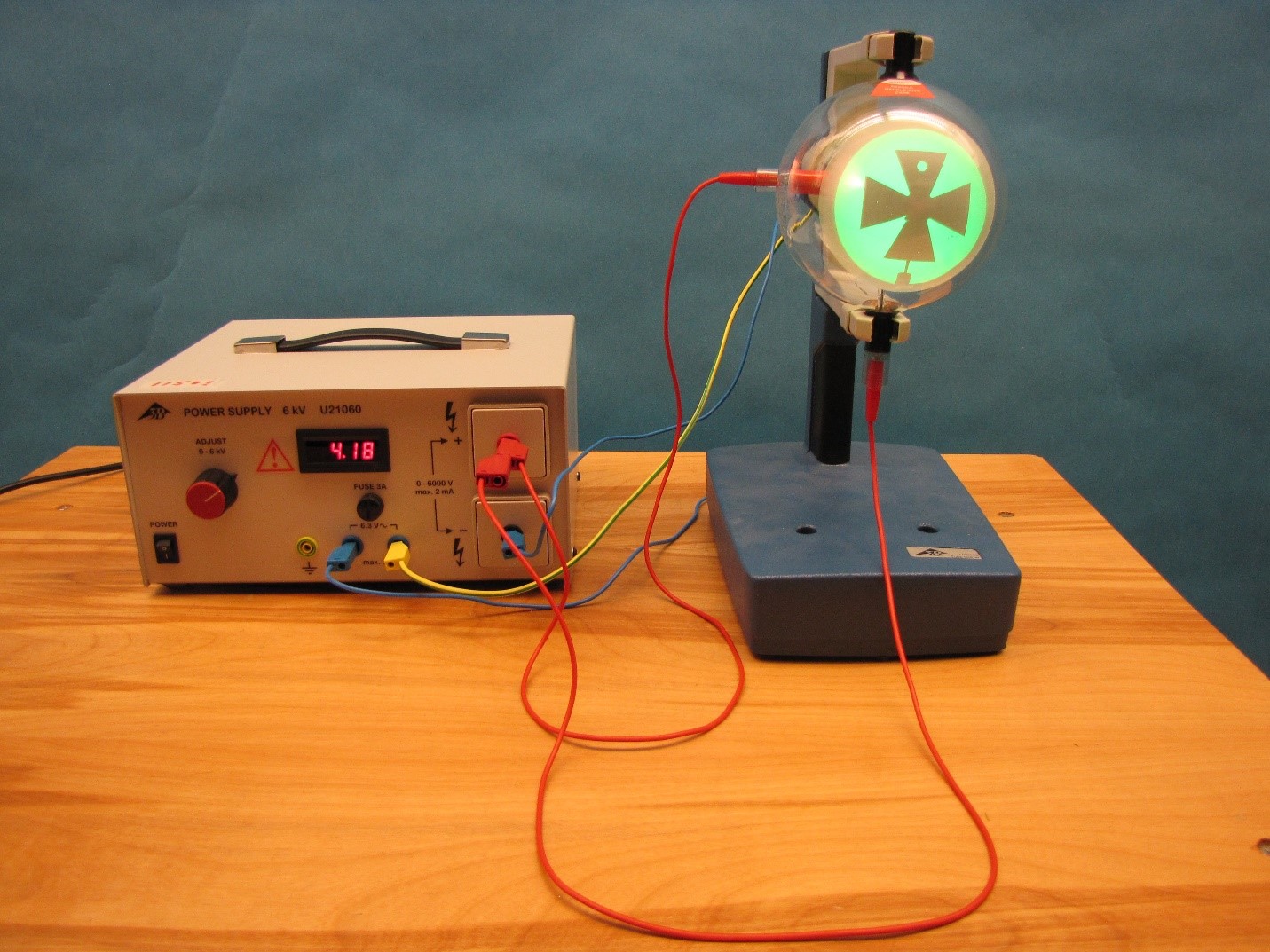 The Maltese Cross demonstration involves a divergent beam of electrons from a cathode ray gun that can be seen on a fluorescent screen. Between the gun and the screen is a Maltese Cross which is opaque to the flow of electrons. If the anode and the cross are at the same potential there will be no field within the tube and the electrons will flow in a straight line producing a sharp shadow. If a magnetic field and or an electric field is present I the tube, the shadow of the cross will be distorted.
To induce an electric field, pull out the connecting lead from positive terminal of the power supply. The shadow should become blurred.
For a magnetic field (make sure the connecting lead from the positive terminal is reconnected), bring a permanent magnet close to the tube. The shadow should become displaced linearly. By bringing the magnet near the tube and in line with the cross and the anode the shadow will displace radially.
Last Updated: Jul 19, 2023 10:57 AM