Demos: 6B-20 St. Louis Motor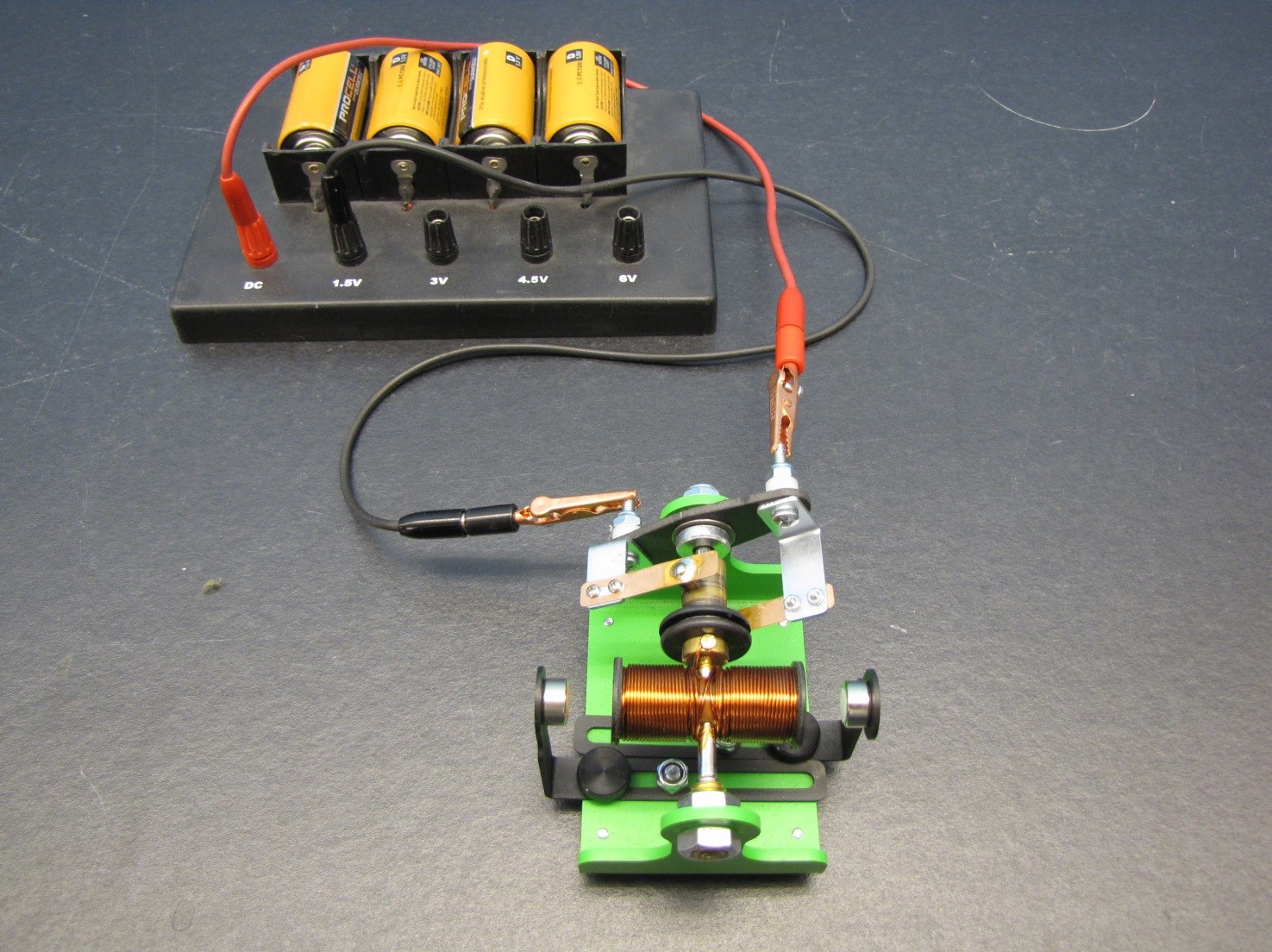 This is an open design direct current motor for introducing students to motor and generator principles and illustrating the characteristic behavior of direct current motors.
Directions for doing the demo:
Place the device on the document camera and attach the leads to a 1.5 voltage source. The armature will begin to spin. There are three adjustments you can make on the device which will affect the motor. The spacing of the magnets can be changed. The applied voltage can be changed while also changing the polarity of the leads. The angle of the commutator can be adjusted to various points in the armature's rotation cycle.
Applications:
Faraday's Law
Last Updated: Nov 30, 2023 11:25 AM