Demos: 6A-10 Broken Magnet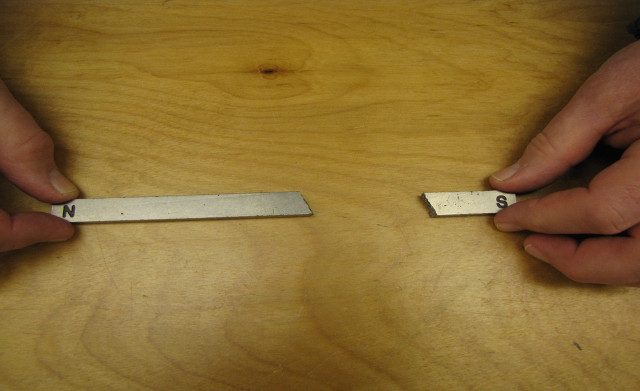 This is a broken bar magnet which has retained its original magnetic field.
Directions for doing the demo:
Hold the magnet pieces apart and then let go, showing that the magnet pieces will slide together and form the original bar magnet. You can also place the broken magnet on the Two Dimensional Magnetic Field Model (6A-05) to show the orientation of magnetic field lines.
Applications:
Domain Theory
Last Updated: Jul 19, 2023 10:57 AM