Demos: 6A-08 Magnetic Dip Needle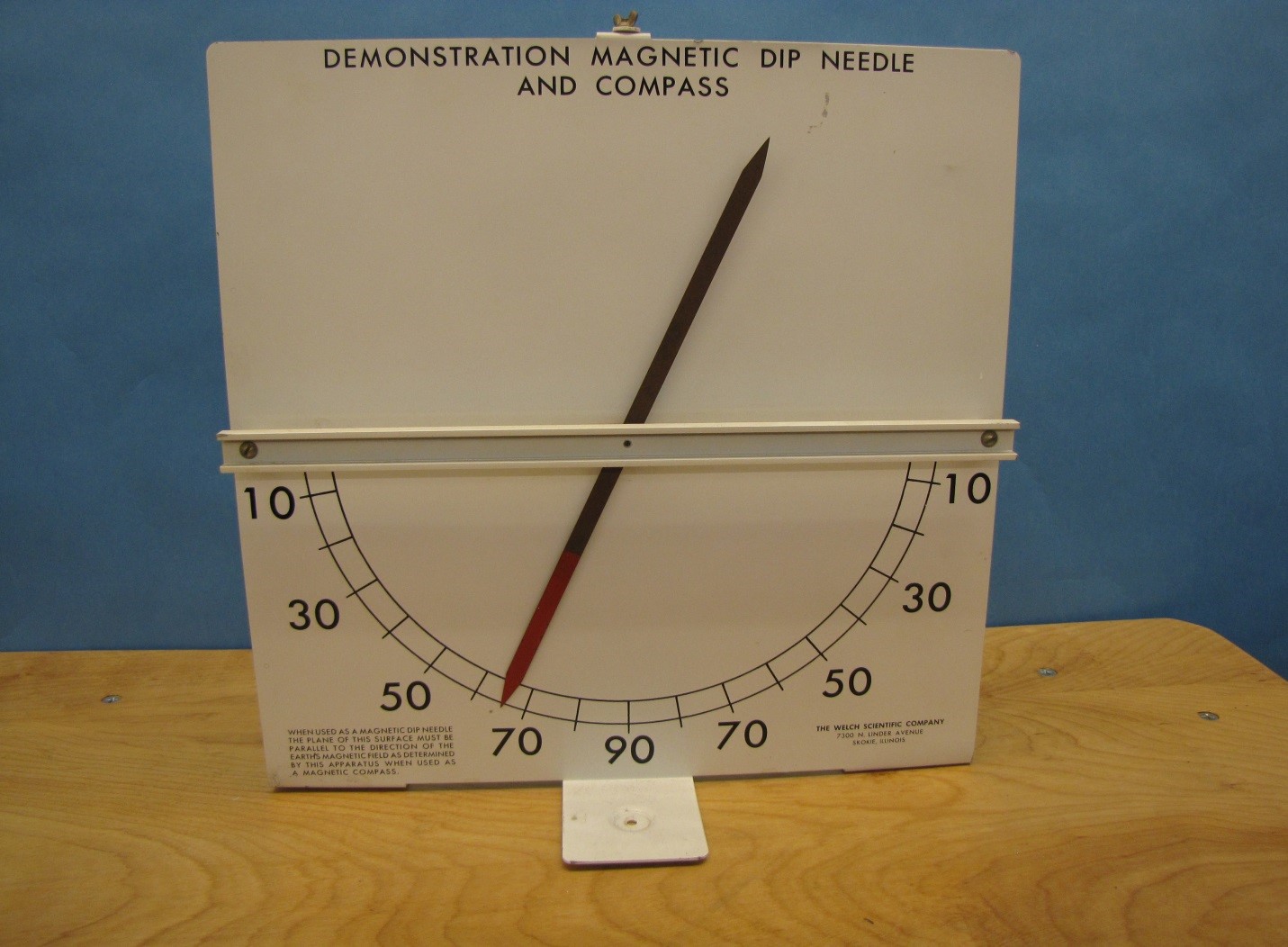 This device consists of a compass needle mounted on a protractor scale.
Directions for doing the demo:
Align the device so that the needle and scale is pointing north. Let the needle align itself with the earth's magnetic field. When the needle stops moving, it will represent the angle that the earth's magnetic field makes with the earth's surface.
Applications:
Earth's Magnetic Field
Last Updated: Jul 19, 2023 10:57 AM