Demos: 6A-05 Two Dimensional Magnetic Field Model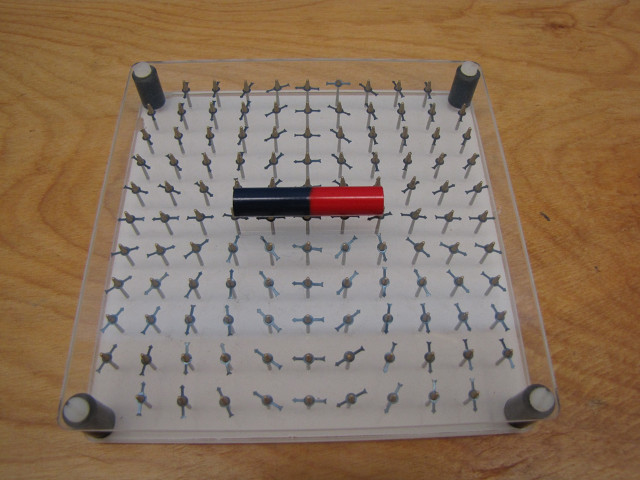 A sturdy acrylic box comprised of 117 mounted magnetic needles is arranged in a square array. Different types of magnets can be placed on top of the surface to show the orientation of the magnetic field in two-dimensions.
Directions for doing the demo: You can demonstrate how the orientation of a magnet will form a magnetic field. Place the magnetic field model on the document camera or under the video camera.
Suggestions for Presentation: Place different types of magnets on top of the model. You can also pair magnets or use the broken magnet to show the orientation of magnetic field.
Applications: Magnetic Fields
Last Updated: Jul 19, 2023 10:57 AM