Demos: 5B-13 Kill A Watt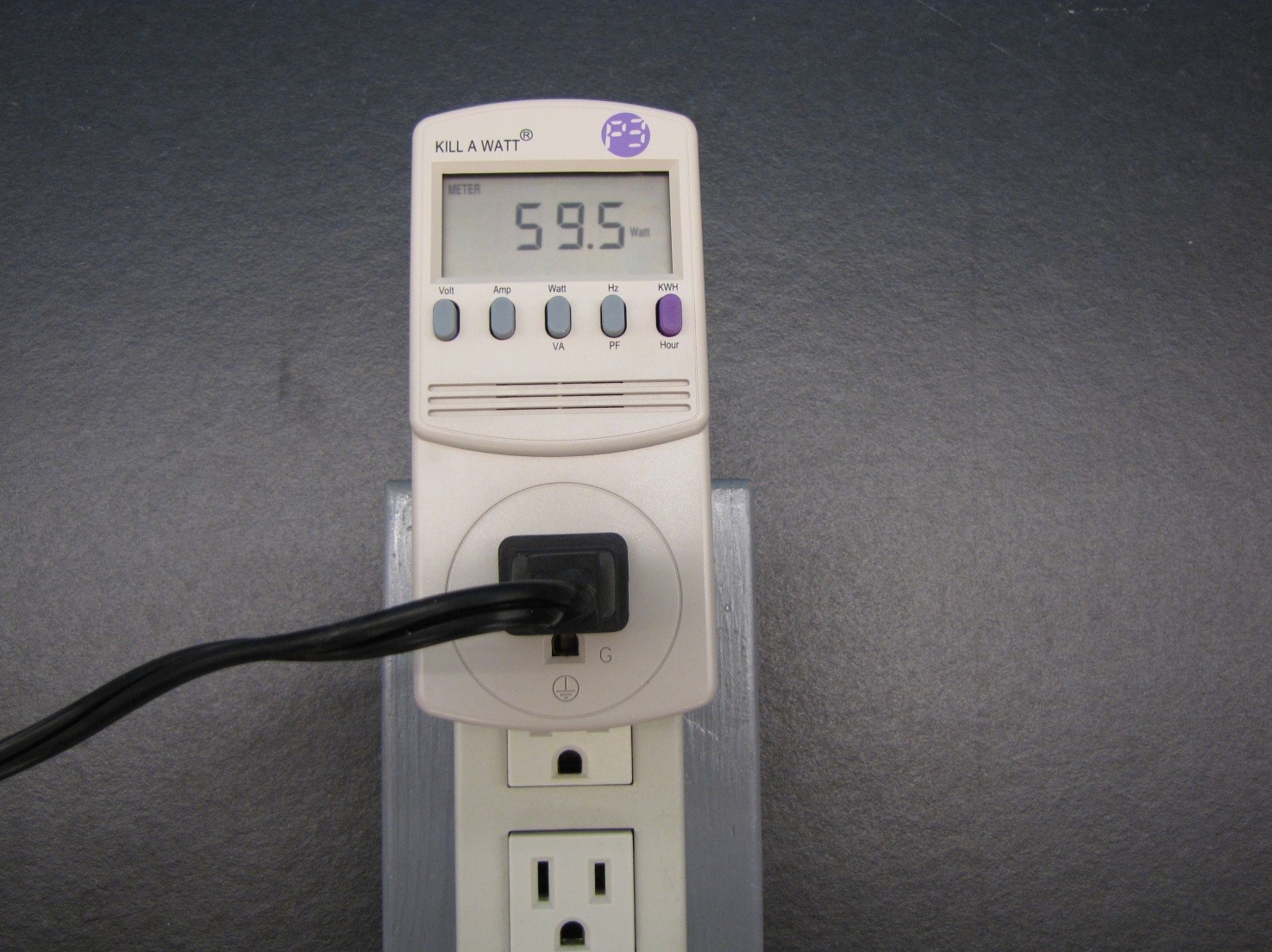 This device will measure voltage, amperage, wattage, frequency and energy consumed (in kilowatt-hours) of a 110 volt electrical device.
Directions for doing the demo:
Plug any 110 volt electrical device into the Kill A Watt meter. Place the meter under the document camera to show the class the display. Use the switches to show the different quantities measured by the Kill A Watt meter. Toggle the Watt key to display active power or apparent power. Toggle the Frequency key to display frequency or Power Factor (Power Factor = Watts/Vrms Arms). Toggle the KWH key to display cumulative energy consumption since the meter was in use or the cumulative time.
Applications:
Electrical Circuits, Electrical Power
Last Updated: Jul 19, 2023 10:57 AM