Demos: 5B-11 Human Power Generator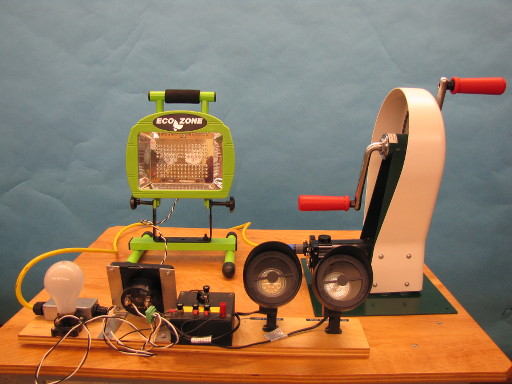 This demo utilizes the
Human Power Generator
to provide a hands-on experience for the effort required to power various wattage lights. The apparatus consists of the generator and an array of 4 light sources:
a 50 Watt incandescent bulb
a 20 Watt Halogen bulb
a 1.6 Watt LED array
a large 6 Watt LED array
The apparatus also includes an ammeter.
Suggested Use
: Select a student to power the generator. Ask the student to report his/her perception of the different amount of exertion required to light each option.
Last Updated: Jul 19, 2023 10:57 AM