Demos: 5B-09 Temperature and Resistance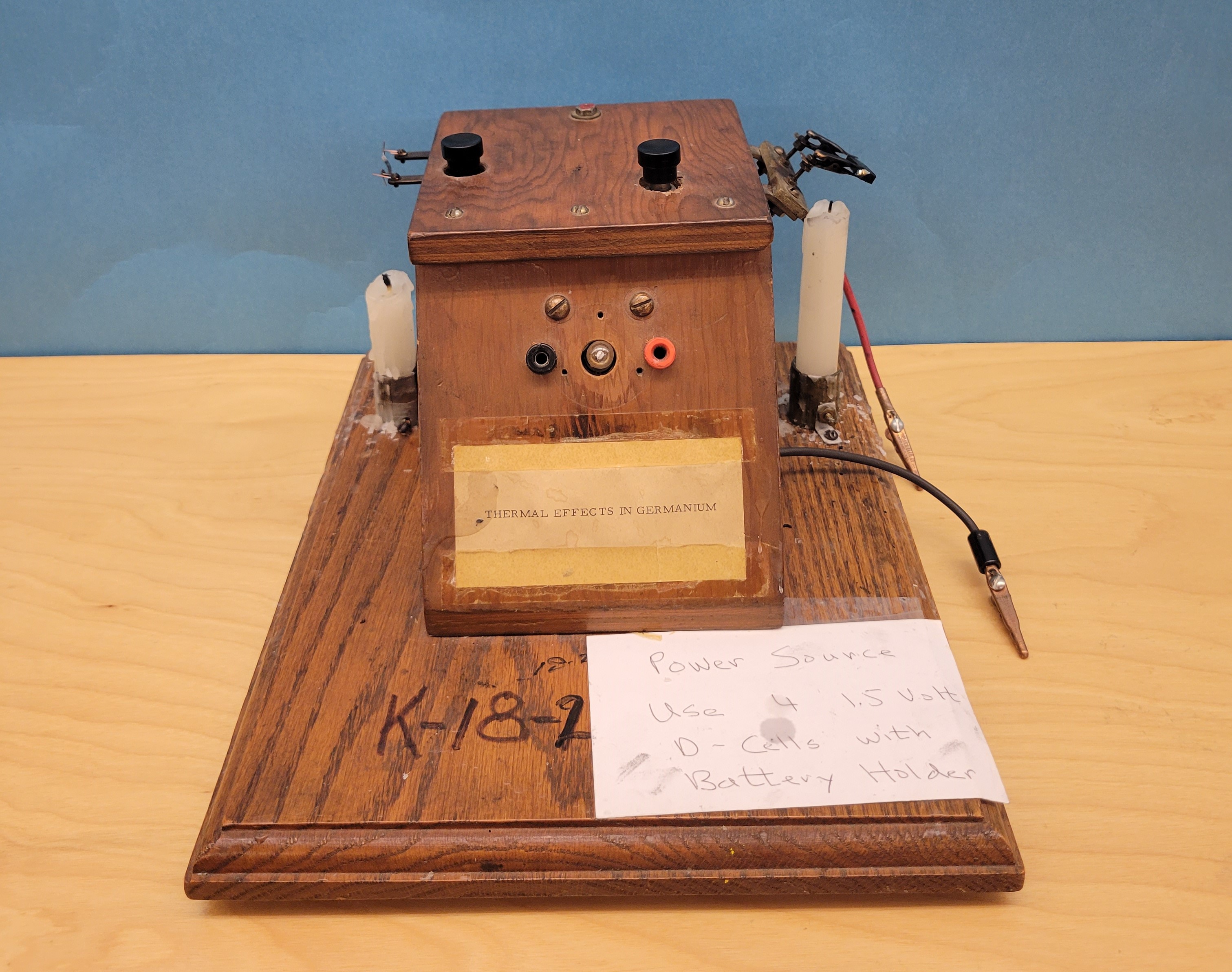 This demo shows the relationship between temperature and resistance in both a typical material (here a lightbulb filament) and a non-typical material (a germanium sample). The device includes candles and candle holders to increase the temperature of both materials.
Directions: Press the button on the left to light up the bulb in front. As the filament heats up, its resistance will increase which causes the bulb to grow dimmer. To use the germanium sample, attach the leads to the included batteries (4 D-Cells will work best). At first pushing the button will have no effect, but as the germanium heats up, its resistance will decrease and the light will grow brighter.
Last Updated: Jul 19, 2023 10:57 AM