Demos: 4B-09 Acoustic Guitar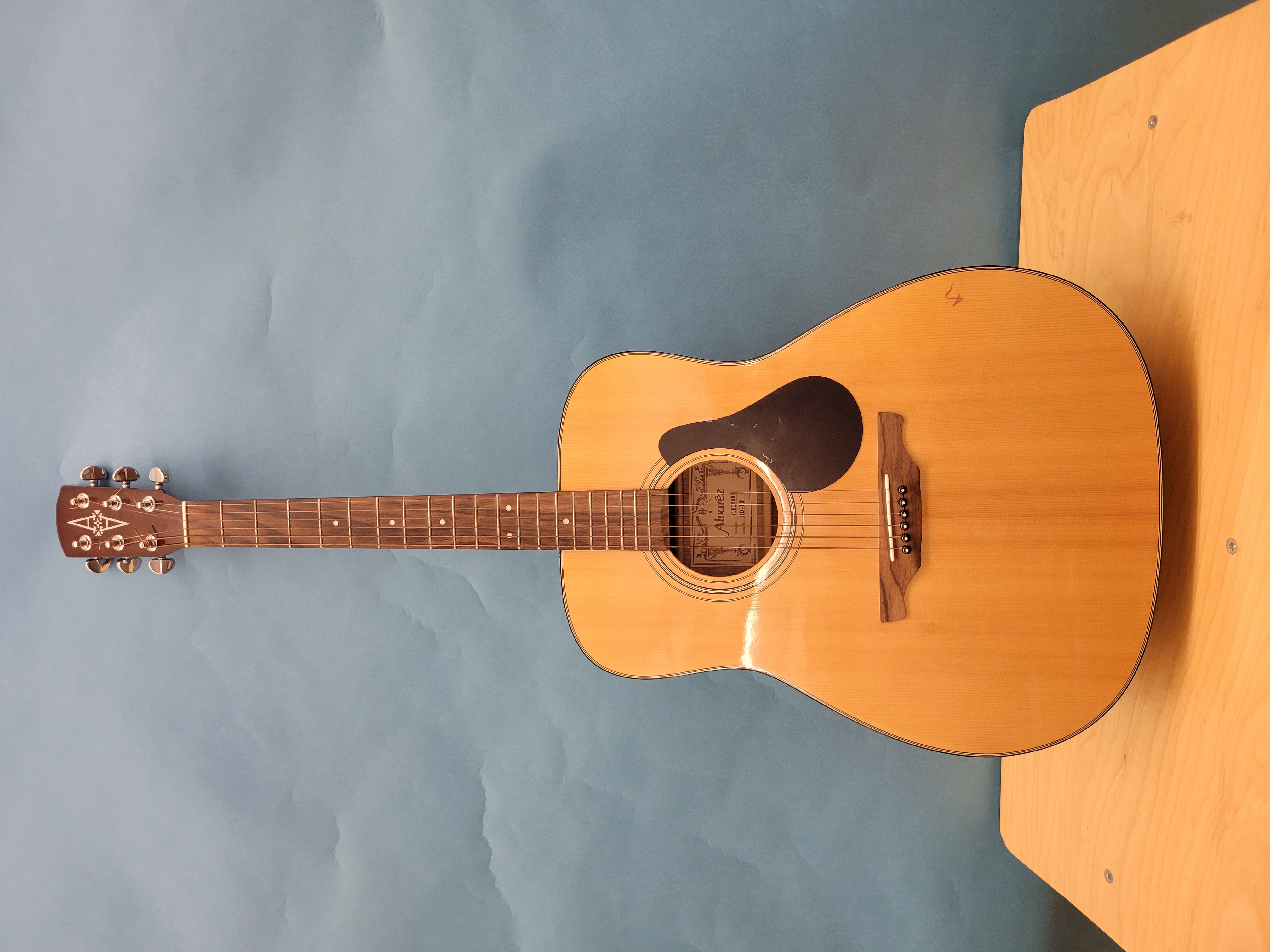 An acoustic guitar with 6 differently tuned strings.
Suggestions for presentation: This can be a good example of how changing the length of the string that's vibrating (and therefore the wavelength of the wave) will also change the resonant frequency of that string. Also worth mentioning how the vibrations travel at different speeds in the strings depending on the thickness, which causes the different strings to have different frequencies depending on their size. Thicker strings having lower frequencies and thinner strings having higher frequencies. You can also tie in how the vibrations of the string force the air in the resonance chamber to vibrate, amplifying the sound of the guitar.
Applications: standing waves, resonance
Last Updated: Jul 19, 2023 10:57 AM