Demos: 2A-11 Egg and a Milk Bottle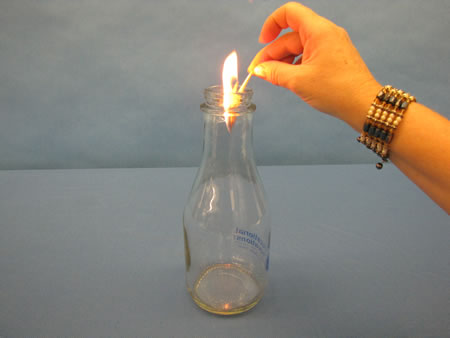 Egg and a Milk Bottle
Start with a peeled hardboiled egg. Wet the egg. Place a lighted strip of paper (or 3-4 lighted matches) into the milk bottle and immediately set the egg on the opening. Within a very short amount of time, the egg will start shaking and eventually fall into the bottle.
When the flame inside the bottle is extinguished, the gasses inside the bottle cool. The pressure will decrease and because of the larger atmospheric pressure, the egg will be pushed into the bottle.
To remove the egg in one piece, invert and blow into the bottle. To avoid the awkwardness of the egg striking you in the face, quickly move your mouth to the side of the bottle when the egg starts moving.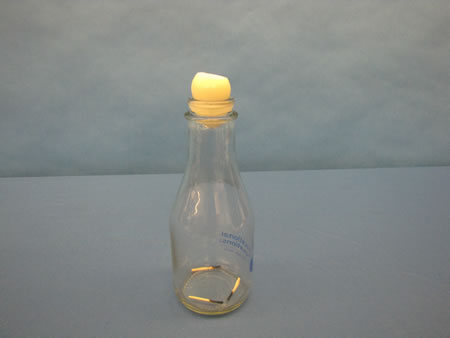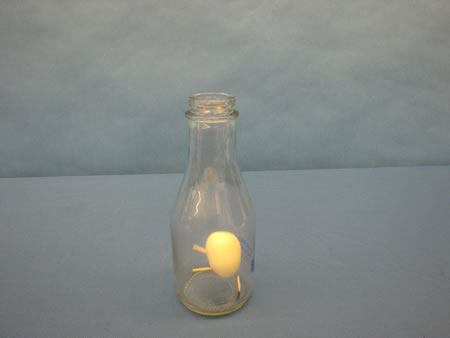 Last Updated: Jul 19, 2023 10:57 AM