Demos: 1S-34 Interference Pendulum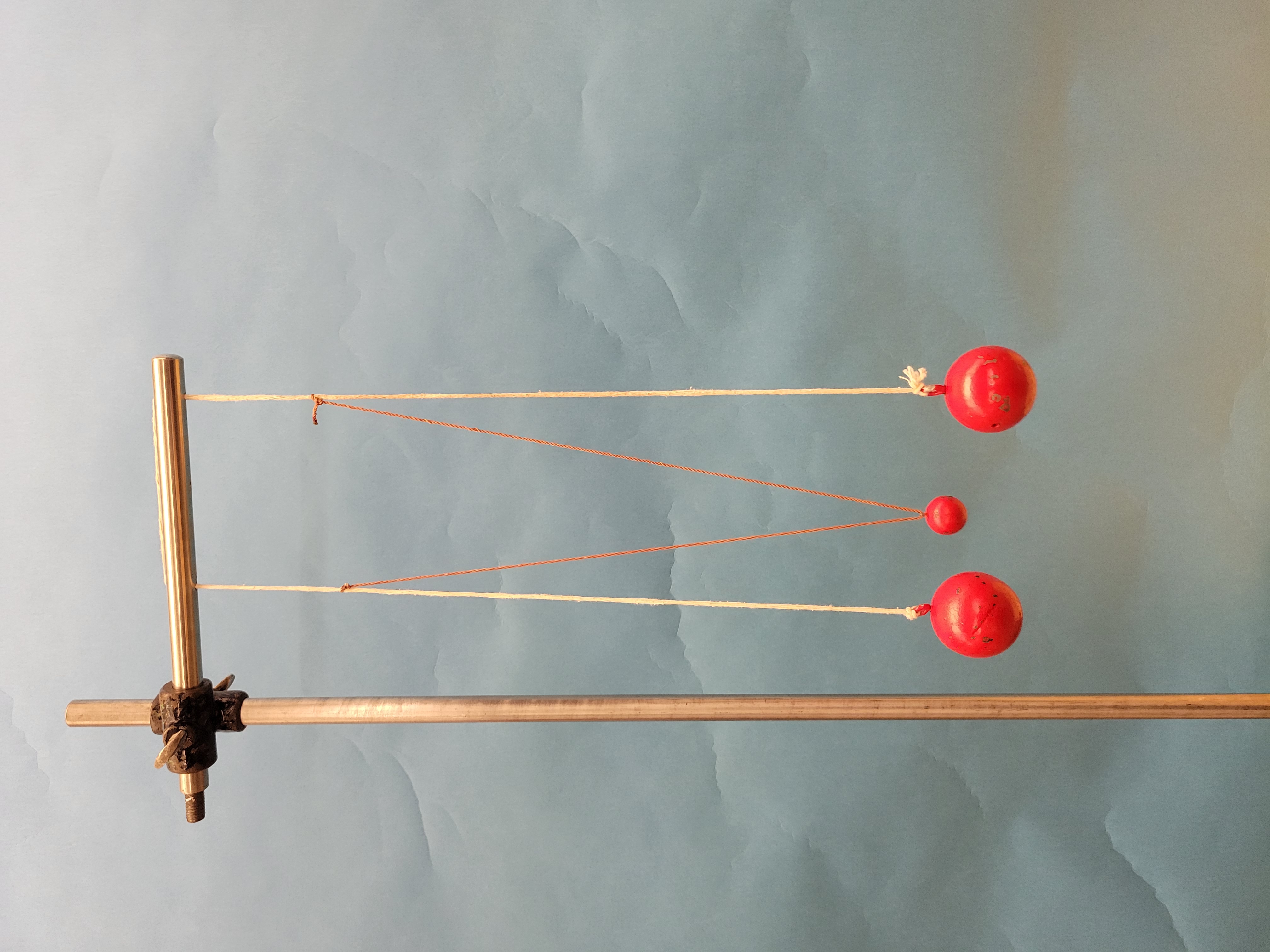 This demo shows constructive and destructive interference using a pendulum supported by two other, separate, pendula.
Directions: Swing the two larger pendula at the same time from the same height to show constructive interference. The middle pendulum will swing along with the larger ones. But when the outside pendula are swung in opposite directions, their motion will interfere with each other destructively and the middle pendulum will remain motionless.
Last Updated: Jul 19, 2023 10:57 AM