Demos: 1S-22 Resonance Cart and Track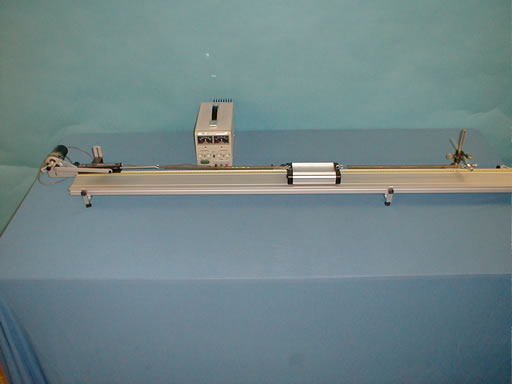 A Mechanical Driver/Oscillator will deliver repeatable low-frequency high-force sinusoidal motion to a dynamics cart which is attached to an anchored spring at one end. By making adjustments to the frequency of the oscillator (by changing the voltage) you can demonstrate resonance. It is also just as easy to show smaller displacements of the cart by readjusting the frequency of the oscillator.
Applications: Musical Instruments, Organ Pipes, the Tacoma Narrows Bridge Collapse and the tuning of Radios or Televisions.
Last Updated: Jul 19, 2023 10:57 AM