Demos: 1N-03 Astro Blaster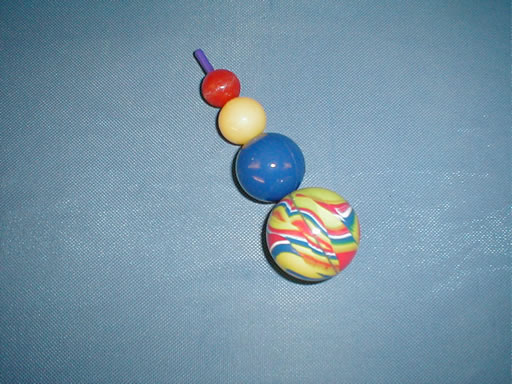 This demonstrates the Law of the Conservation of Momentum. Drop the Astor-Blaster on a hard surface and the top ball can bounce up to a height of 5 times the original height of the drop.
Applications: Gravity Assist in accelerating space probes around planets and Supernova explosions.
Last Updated: Jul 19, 2023 10:57 AM