Victor L. Hunter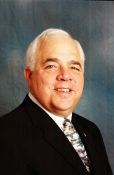 Distinguished Alumnus 2006

B.S. 1969, Physics, Purdue University
MBA 1971, Harvard Business School
Vic Hunter is founder and president of Hunter Business Group LLC. He is nationally known for his expertise in business-to-business direct marketing and service to the nation's leading companies. Founded in 1981, Hunter is the first consulting and service company dedicated solely to increasing the productivity of businesses by assisting them to sell products and services to other businesses, institutions, and professionals.
Prior to starting his consulting business, Vic was president of Business and Institutional Furniture, a direct mail business furniture and equipment distributor in Milwaukee. Before that, Vic was Director of Marketing for a manufacturing company in Green Bay, Wisconsin. He currently serves on the Board of Directors for Wm. K. Walthers Inc., as well as the Wisconsin Presidents Organization.
He is a much-sought-after guest lecturer to business school students and is a frequent speaker at Direct Marketing to Business Conferences. Vic is a member of the DMA Business-to-Business Segment Advisory Council and serves on the Board of Directors for SAMA (Strategic Account Management Association). He serves the College of Science as a member of the Dean's Leadership Council.
Vic is the author of Business to Business Marketing: Creating a Community of Customers , which provides a comprehensive model for doing business in the new customer-focused environment and the practical guidance for implementing profitable, customer-driven marketing programs.
Vic and his wife Linda have four children and live in Fox Point, Wisconsin.
Career Highlights
2003 College of Science Dean's Leadership Council
1981 Founder and President, Hunter Business Group LLC
Last Updated: Apr 29, 2016 3:18 PM