TEM Pictures of STM Tips
TEM Picture of a cut STM Tip (Pt/Ir, 0.008" diameter). The image was taken before the STM experiment
200 kV, Bar length = 5 micrometer
The cut tip is not well-shaped and sometimes it produces multiple tips.
But it can be very sharp at the end.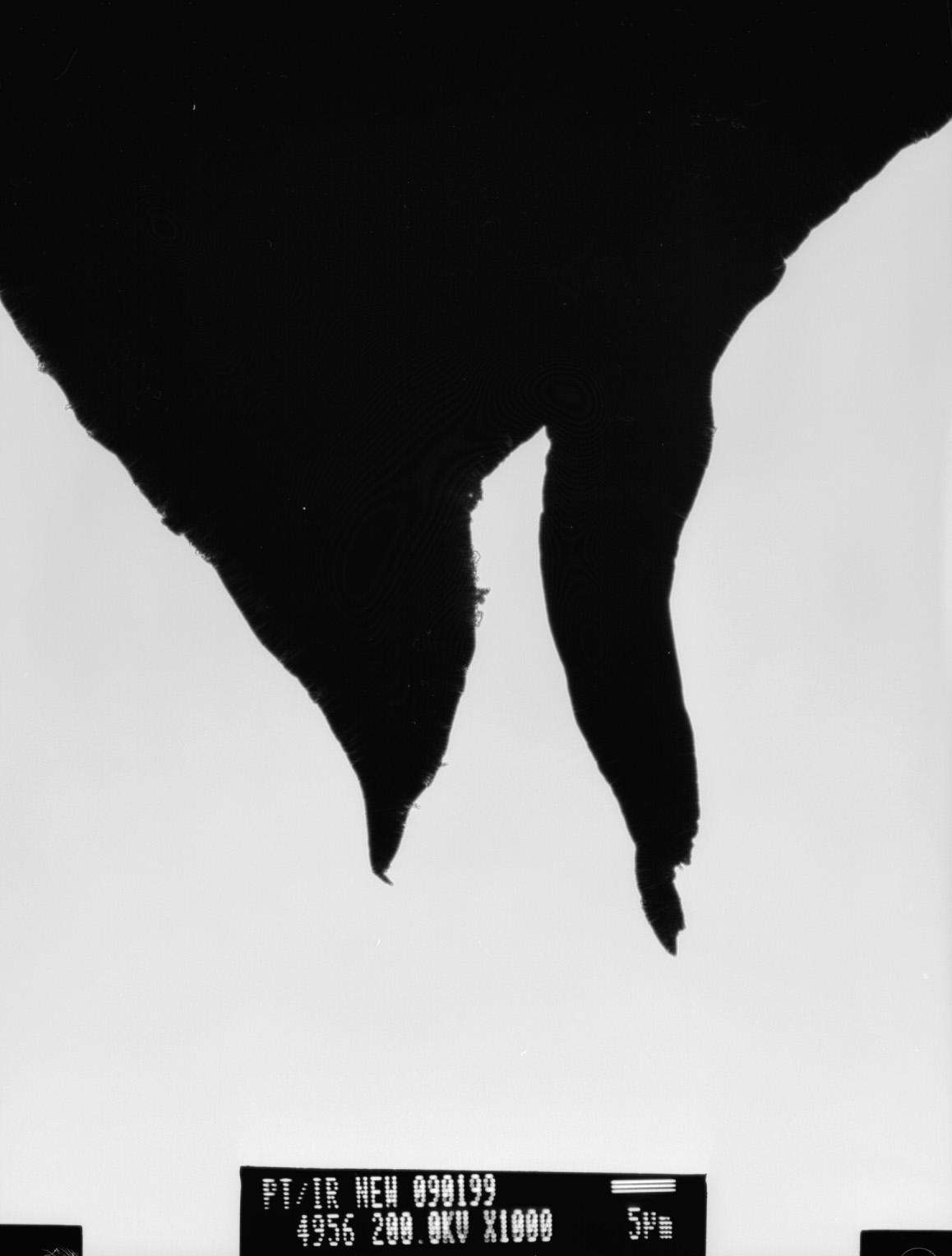 TEM pictures were taken by Elton Graugnard and Takhee Lee (Sep. 1999).


---

---
Ron Reifenberger
Last modified: Fri Jul 19 11:28:01 EST 2002