Interactions
Welcome to the Winter 2019 edition of Interactions, an annual publication for Purdue's Department of Physics and Astronomy. Interactions online highlights the exciting published research by our faculty and graduate students, faculty who have been recognized for their achievements and how the department is joining in Purdue's yearlong sesquicentennial celebration. Please join us on our journey and share your own news through our Twitter and Facebook accounts.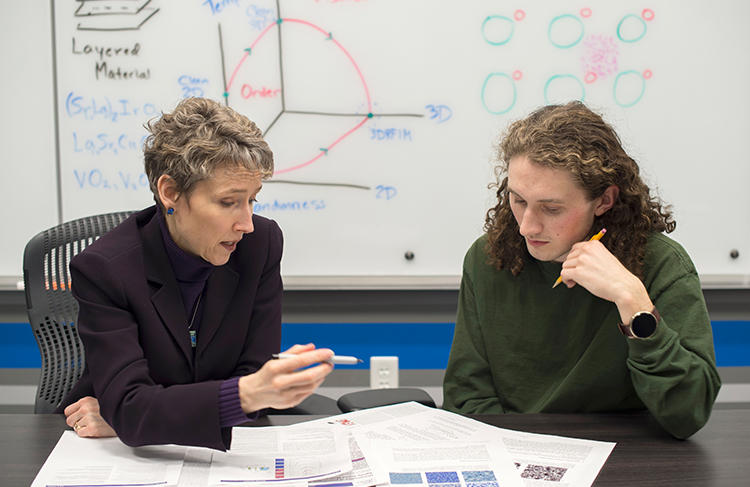 Featured Story
Physics Professor Carlson named 150th Anniversary Professor
Professor Erica Carlson can add '150th Anniversary Professor' to her lifetime of achievements as a teacher, researcher and mentor.
Read More
Need more Interactions news?
Give us your email address and we'll keep you in the loop on all things Purdue Physics.