Demos: 7B-13 Pohl's Experiment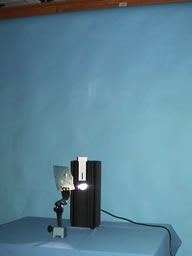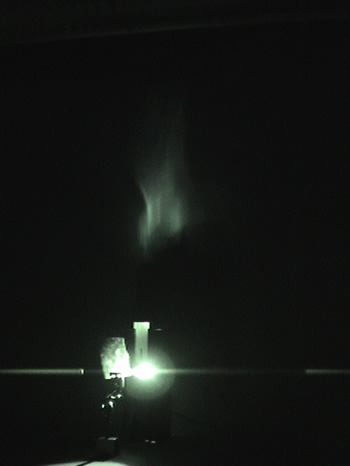 Light reflected from various layers of a thin sheet of mica interfere to form fringe patterns visible on a screen.
Directions:
Darken the room. The beam from the mercury vapor lamp is directed toward the mica sheet, the latter being adjusted to reflect the light onto a nearby screen.
Suggestions for Presentation:
None
Add to Cart
|
View Cart
Last Updated: May 9, 2016 11:44 AM