Demos: 1N-14 Magnetic Rollers Apparatus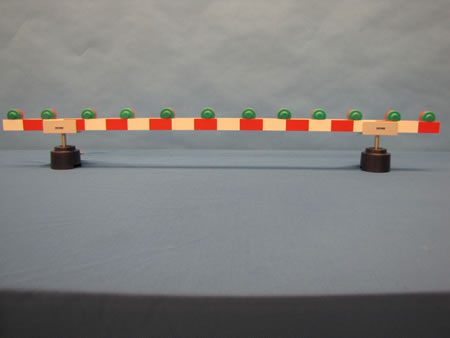 Purpose
Model experiments showing the propagation of longitudinal waves and the characteristics of elastic collisions can be carried out with the device.
Description
The device consists of 12 rollers and a 1m long U-shaped track which has division markings on each side.
Each magnetic roller consists of a cylindrical magnet (d=28mm, l=6mm), magnetised in the axial direction, enclosed in plastic with roller rims and coloured pole identification. End bolts on the track prevent the rollers running off.
Manual (PDF)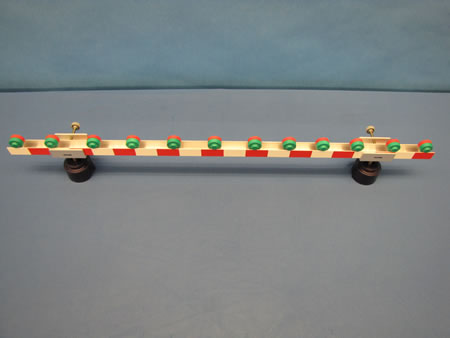 Add to Cart
|
View Cart
Last Updated: May 9, 2016 11:44 AM